Duck hunting guide in Rockport Texas.
                     Duck hunts on the coast

​​Duck hunting in Rockport Texas and the Texas coast offers some of the best duck hunting in the south.  The coast creates a natural bottle neck for the central flyway. There are many species of ducks available for harvesting.  Red heads, pintails, blue wing and green wing teal, scaup (bluebill), wigeon, gadwall, northern shovelors and the buffle head. 
     Duck hunting in Rockport Texas is on the southern end of the flyway. This allows the birds to fully plume out making for beautiful trophy mounts. 
     Hunting out of platform blinds and portable blinds, you will be able to stay on the birds througout their migration.  Using high quality decoys and years of experience you are sure to have a great experience that will bring you back time after time.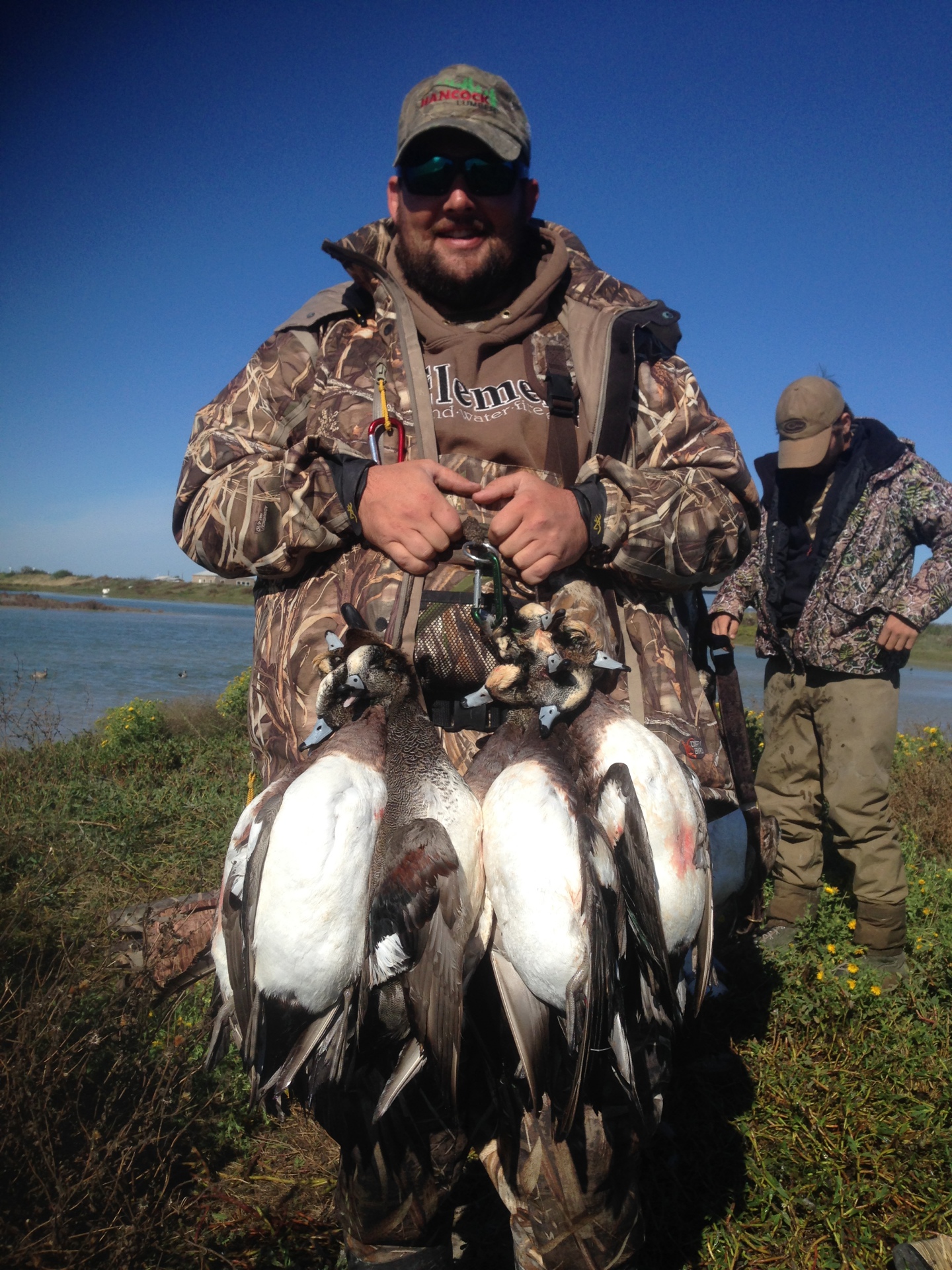 Prices
            50% deposit due to reserve date
           

  Guided
         Morning or afternoon
200.00 per gun
 (400.00 min)
                   

    Non guided
      Morning or afternoon
150.00 per gun
     (300.00 min)


*Morning hunt launch times vary depending on location and sunrise, and end no later than 10:30.

*Afternoon hunts leave the dock at 1 and end times vary.